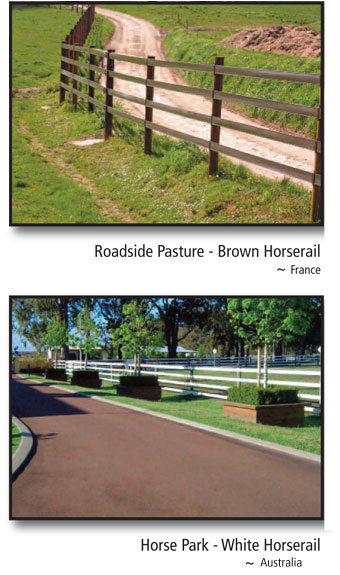 I'm sure you have heard the phrase "a picture is worth a thousand words" and we must agree. Here is a nice sampling of Horserail® fence installations throughout the world.
We think they speak volumes!
Our Product Line comes in various sizes in white, black and brown.
Want to see your photos here?
You can have your favorite fence installation photos added to our gallery by filling out the form below: