Our new Hotcote® Insulator is unlike any other fencing insulator on the market. Horserail® has developed a world-class design innovation for permanent installation of electrifiable coated wire fencing. The Hotcote® Insulator is an extremely durable wire mount that is made of high quality plastic and allows easy installation of coated wire while insulating it from the posts. Developed from a customer request, the Hotcote® Insulator was made to compliment the quality of Horserail® coated wire and accessories.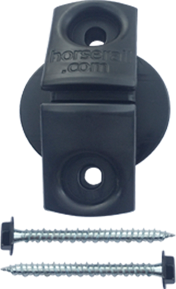 Safe for Horses
No sharp edges or moving parts
Easy to Install
Saves time and aggravation
Made of Quality Materials
Weather resistant and UV stabilized
Extremely Strong
So strong that you could install posts further apart
Well Designed
and thoroughly tested up to a 20 year warranty
Hotecote® Insulators Are Available in Three Different Colors: Brown, Black, & White
Install The Hotcote® Insulator In Just 3 Easy Steps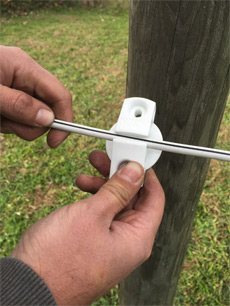 Click It
Just Click the Hotcote®
Insulator easily onto the
coated wire.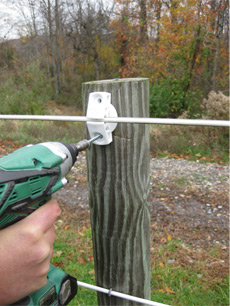 Screw It
Position the Hotcote®
Insulator on the fence post and tighten the Screw.
Do not over tighten the screw!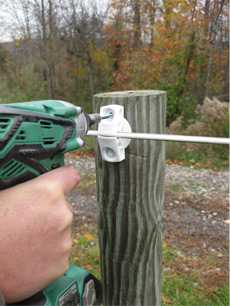 Secure It
Position insulator and tighten screw to bring jaws
together equally –
to Secure the wire.
Done!
Watch how the uniquely designed center opening
closes around the
coated wire!