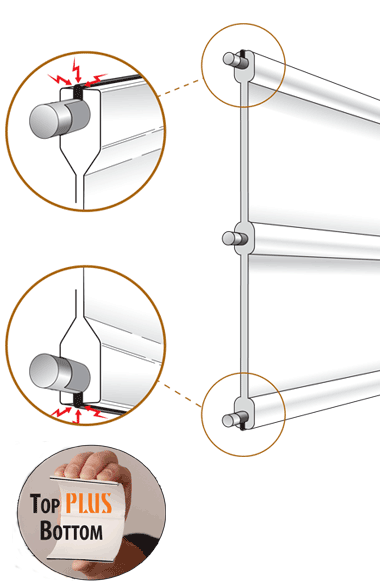 Hottop Plus® is an electrifiable option to our popular Horserail® product line when used in combination with an approved electric fence energizer. It is similar to our Hottop® product line having a Highly Conductive Carbon Compound strip on the top PLUS the addition of a strip on the bottom as well.
Please note:  If using Hottop Plus® as your bottom rail – pay special attention to the distance from the ground to the bottom side of rail – and make sure to keep area under fence free of tall brush, grass and any debris.
Helpful hint: A knife switch may be used to turn electric on and off easily for maintenance convenience!
We strongly recommend the use of electricity to assist in the safety of your horses and to protect your investment. 
Links to More Information: